crafted with passion and precision for the most enjoyable experience of playing honkyoku, zen music for shakuhachi flute. Personally crafted by Alcvin Ryūzen Ramos. With over 20 years of experience in playing, making and study of of traditional zen pieces, each flute is created with the spirit of love, meditation and the harmony of nature.
If you're interested in have a flute made by Alcvin, please send and email to: ryu.zen18@gmail.com to discuss what you want in your flute. Please allow a month for the creation of your shakuhachi.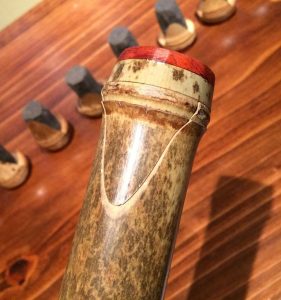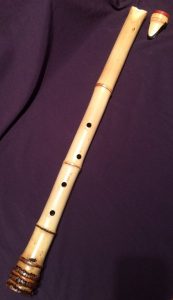 This flute has been sold.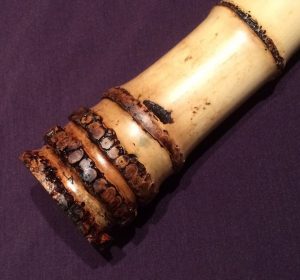 Having a nice root end is important in the creation of my flutes.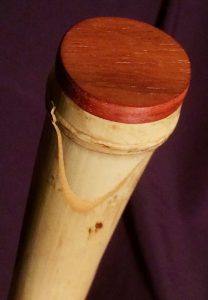 Beautiful utaguchi cap cut from the original bamboo it was made from.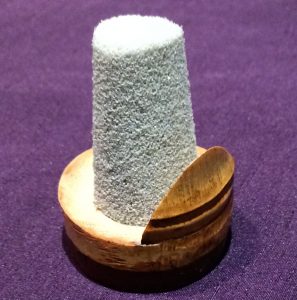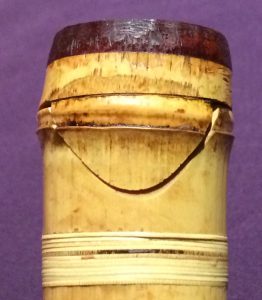 ---
Listen to this flute!

This flute is 2.6 length, in the key of G pitched at A444hz. Harvested in Suzhou, China in 2013, this bamboo has a beautiful, natural curve at the bell. Tone is earthy and deep with excellent back pressure and balance. Hypo-allergenic urushi coating in the bore. $950.00. This flute is SOLD.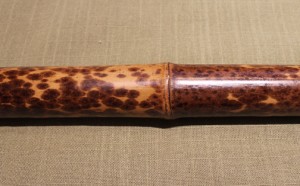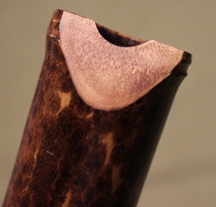 Price: CA$1200.00

 Price: CA$1200.00