Yidaki/Didgeridoo
Yidaki/Yidarki is the most common name for the didgeridoo in Northeast Arnhemland. These instruments have high cultural integrity and are 100% made and decorated, from start to finish, by a traditional custodian of the instrument. A traditional custodian is an Indigenous Australian who is entitled, by Aboriginal tradition, to make and use the yidaki and whose ancestors, by Aboriginal tradition, have made and used the yidaki. Made from termite-hollowed eucalyptus and other naturally occurring materials that were traditionally used for yidaki construction. Non-aboriginal made instruments made in the west are popularly known as the didgeridoo.
Djalu Yidaki
This beautiful instrument is hand crafted in Australia's Northeast Arnhemland. Djalu' Gurruwiwi's name is synonymous with exquisite yidaki craftsmanship. His reputation is earned from decades of yidaki experience. His instruments are highly sought after and very collectable. All yidaki that are made by Rripangu Yidaki are genuine, authentic, 100% Aboriginal made items. This means that from start to finish, the process in creating a Rripangu Yidaki product has not involved outside agents or factory-style production procedures. Each piece is painstakingly hand-crafted by Yolngu in Arnhem Land and given the care and attention it deserves using the traditional knowledge handed on to them by their forefathers. Yidaki is an important symbolic instrument in Yolngu culture and as its popularity increases around the world it is important to understand its heritage and cultural significance.
http://www.djalu.com/information.html

Nitmiluk Yidaki

David Blanasi Yidaki
Burman Yidaki

Ryuzen Agave Didgeridoo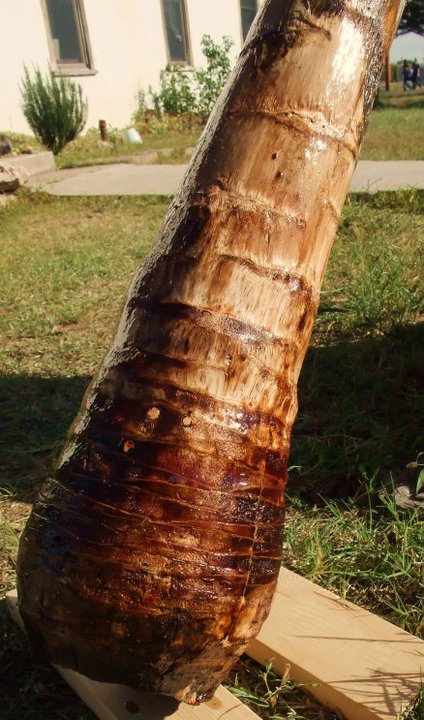 The Century Plant or Maguey (Agave Americana) is an agave originally from Mexico but cultivated worldwide. It has a spreading rosette (about 4 m wide) of gray-green leaves up to 2 meters (6 ft.) long, each with a spiny margin and a heavy spike at the tip.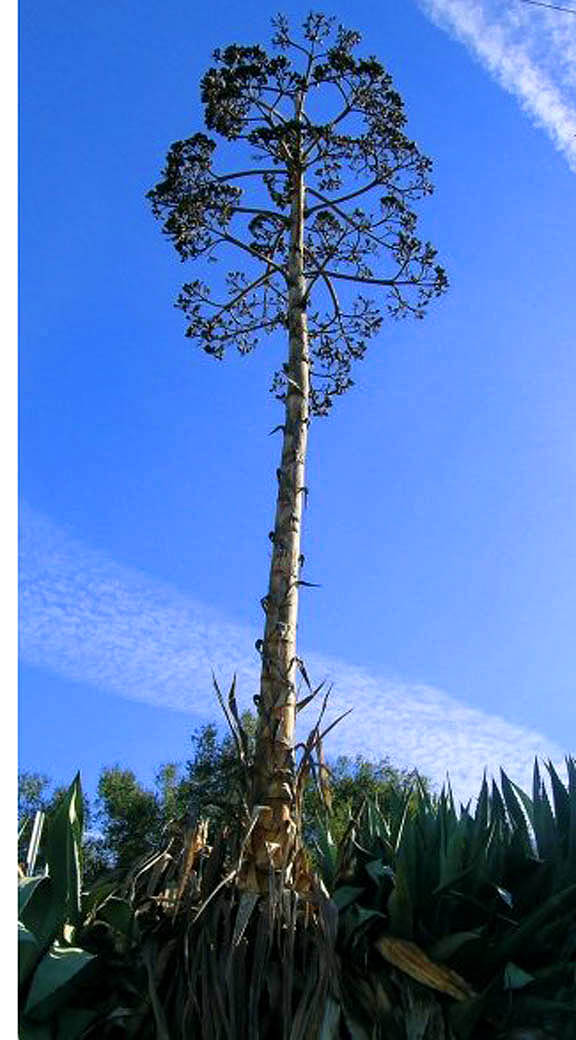 Its common name derives from its habit of only occasionally flowering, but when it does, the spike with a cyme of big yellow flowers, may reach up to 8 meters (25 ft.) in height. The plant dies after flowering. The average life span is around 25 years. Tequila is made from a different species, Agave Tequilana (also called Blue Agave or Tequila Agave).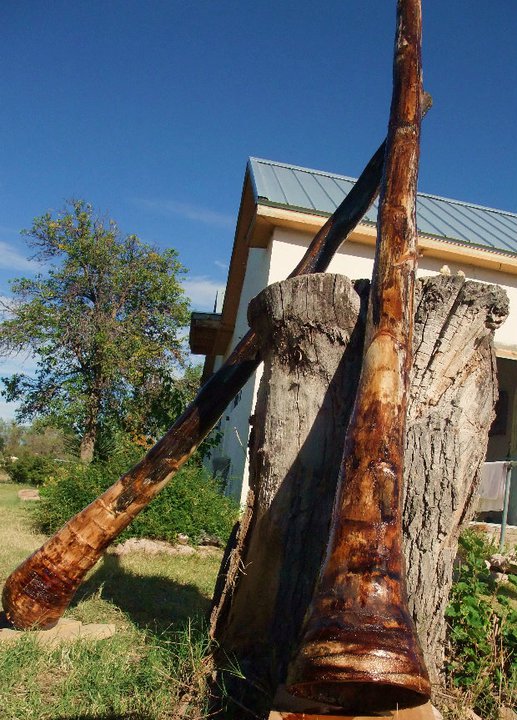 Recently, the agave has been used as a material for creating didgeridoo and has proved to be a beautiful and excellent sonic instrument. Traditionally they are made out of termite-hollowed branches and tree trunks of various eucalyptus, as well as bamboo. Agave didgeridoos produce an incredibly full, smooth, and resonant sound and are very light to carry.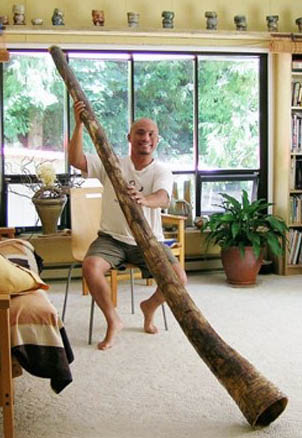 Alcvin has been playing and performing didgeridoo since 1993 and is highly qualified in creating fine didgeridoos having studied directly from masters in Australia's Northern Territory (Katherine, Darwin, Cairns). He is also a professional musician and teacher (of the shakuhachi flute), and recording artist. He spent his formative years in the South West United States and has a deep affinity with the atmosphere and landscape of the agave. If you are interested in purchasing an authentic hand-made agave didgeridoo, please contact Alcvin directly at ryu.zen18@gmail.com.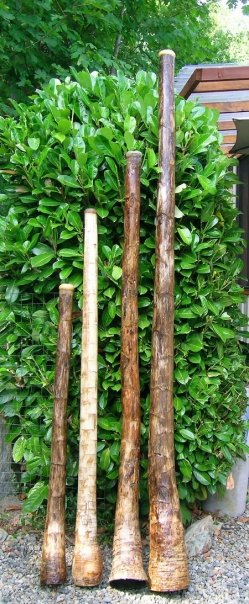 Each instrument is personally and lovingly harvested, created, and tuned by Alcvin Ryuzen Ramos. These instruments are superb tools for music, meditation, or healing practices. Please inquire for prices and availability of stock.