Japanese Bamboo Flute: Shakuhachi by Alcvin Ryuzen Ramos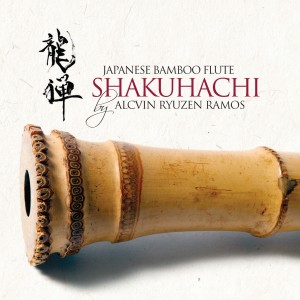 $20.00
Discover the natural tones of the shakuhachi as performed by internationally renowned bamboo flute master Alcvin Ryuzen Ramos. Long considered one of the leading exponents of the instrument, Ramos performs more than an hour of mesmerizing music on this crystalline digital recording.
1 Tsuru No Sugomori "Nesting Cranes"
2 Edo Lullaby
3 Kyorei "Empty Bell"
4 Itsuki Lullaby
5 Mukaiji "Flute on the Misty Ocean"
6 Kariboshi Kiriuta "Harvesting, Cutting and Drying Song"
7 Gaia's Lullaby
8 Ajikan
9 The Song of Sybil "El Cant de la Sibilla"
10 Celestial Obscure
11 Bamboo Chanting
Japanese Traditional Koto and Shakuhachi Music: Satomi Saeki (koto) and Alcvin Takegawa Ramos (shakuahchi)
 $20.00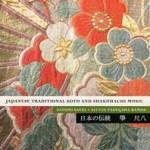 This is the first recording of classical koto and shakuhachi on a Canadian record label (Oliver Sudden Productions.) This CD features solo and duet masterpieces for koto and shakuhachi as well as orginal pieces by Ramos and Saeki. The spirit of Japan pervades this beautiful CD.
1. Chidori no Kyoku (Song of the Plover)
2. Seki Setsu (Meditation on Rocks and Snow)
3. Aki no Koto no Ha (Language of Autumn)
4. Rokudan no Shirabe (Etude in 6 Movements)
5. Sagano
6. Shoganken Reibo (Yearning for the Bell of Pine Boulder Temple)
7. Midare (Disorder)
8. Fuyu Momiji (Winter Maple)
Zen Shakuhachi 1: Japanese Traditional Flute for Meditation
 $20.00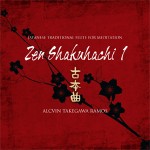 1. Hon Shirabe 4:10
2. Tamuke 4:11
3. San'ya 6:57
4. Shika no Tône 6:31
5. Shingetsu 4:58
6. Daha 4:47
7. San-An 6:52
8. Sagari-Ha 3:39
9. Reibo 14:39
10. Sokkan 5:45
11: Yamagoe 4:24
12. Neri Saji 7:13
Zen Shakuhachi 2: Japanese Traditional Flute for Meditation
 $20.00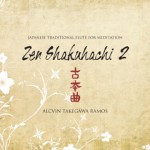 1. Tsuru no Sugomori 7:51
2. Koku 10:29
3. Takiotishi 8:55
4. Azuma Jishi 2:31
5. San'ya 7:56
6. Shin Kyorei 11:24
7. Shin'ya 9:49
8. Jyakunen 8:23
9. Kumoi Jishi 3:30
OTHER CDs
Dharmakasa: Between Worlds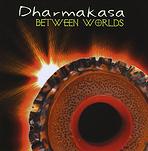 $20.00
Between Worlds is where you'll find Dharmakasa, a band of uncommon invention. Between Worlds is also the name of their debut album which they describe as, "a meeting between the ancient realm of the mystics and the modern realm of the mad scientist." They formed in 2001 after the core players met at a yoga class. As you might guess, their music is meditative but it's even more inventive. The Vancouver quartet of Andrew Kim (sitar, guitar disciple and instrument inventor), Alcvin Ramos, Japanese shakuhachi bamboo flute and didgeridoo virtuoso thrive on gathering unrelated sounds together or, making new ones by creating their own ingenious instruments. World Music defines itself from other genres by erasing borders and absorbing influences from every corner of the planet. But, what if the earth itself imposes limitations on your imagination? Then you enter Dharmakasa's unique realm. The album beautifully pins acoustic against electronic and invented sounds in textured moods, without being too dreamy. This is Pink Floyd for the global granola set.
Payment:
Shipping cost will be charted after location of the sendee is determined. We accept Paypal, personal cheques, international money orders, and wiring.
Payments to be made out and mailed to:
Alcvin Ramos
12888 Stone Road
Madeira Park, BC
V0N 2H1
Canada
Email: ryu.zen18@gmail.com
Tel: 1.604.883.2023