Tuition Cost: US$700.00 (2 days) $1800.00 (5 days). Currency is in $US.
Intensive Retreat Program Tuition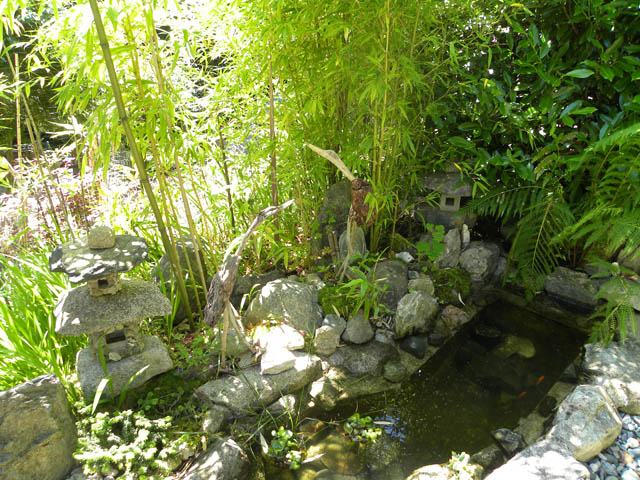 Tuition includes lodging, breakfast, lunch and dinner, and all instructional fees. There are grocery stores within driving distance from the grounds and kitchen and laundry facilities on the premises. A deposit of $100 (personal cheque or money order) is due at least two weeks before your term begins. This deposit is applied to your tuition. The balance of your tuition is due upon your arrival. Tuition is non-refundable once the term begins.
Refunds/cancellations: Refunds for the $100 deposit are given only if you cancel 2 weeks in advance.
How to apply: It is best to apply early for the time you wish to participate in the program. It is suggested to include a first and second choice of when you would like to begin your first term. For first time retreaters please send a letter of request to enter the program that includes background information about your shakuhachi studies, what you would like to study, and dates you would like to have your retreat. Your letter will be responded to promptly. To apply, please email ryu.zen18@gmail.com.
Guidelines
The Intensive consists of 4 blocks of shakuhachi training: early morning meditation, morning power-blowing, afternoon lesson, afternoon hocchiku construction (optional), evening lesson, and meditation before retiring. Bring clothing suitable for meditation and exercise. Bring solid, dark or muted, comfortable clothing. If you have a samue (Japanese monk's work clothes) please wear that. Spend your free time enjoying the surrounding area by walking, hiking, resting and of course practicing shakuhachi. Meditation and spiritual practice (shugyou) are important parts of the retreat and each person is expected to participate fully in all facets of the training period.
Jinashi Shakuhachi Making
For those interested in flute making Alcvin also teaches the art of making hocchiku (jinashi shakuhachi. If you would like to purchase a stalk of raw madake bamboo please specify length and size of bamboo blank. (Please inquire for availability of bamboo stock.) Each madake bamboo blank is CA$300 each.
Playing at the Monastery
There will be opportunity to offer honkyoku at the Sunshine Ch'an Buddhist Monastery after silent meditation every Thursday evening and Sunday morning. The purpose of this practice is to help everyone develop an equanimous mind while listening to a sound. There is no need to feel the pressure to perform as no one is there to judge your playing. Use this great opportunity to deepen your own practice.
Sample Retreat Daily Schedule
5:30 am
Rise
6:00 am
Zazen
7:25 am
Walking/blowing meditation
8:00 am
Breakfast, rest, free time
9:00 am Meditation at Sunshine Ch'an Monastery (Sunday morning
only; opportunity for offering honkyoku)
9:30 am
Shakuhachi Lessons
12:00 noon
Lunch, rest, free time
1:30 pm
Hocchiku construction
4:00 pm
Shakuhachi Lesson
6:00 pm
Supper, free time, rest
7:30 pm
Meditation at Sunshine Ch'an Monastery (on Thursday night only; opportunity for offering honkyoku)
10:30 pm
Retire
The transformative power of shakuhachi and nature